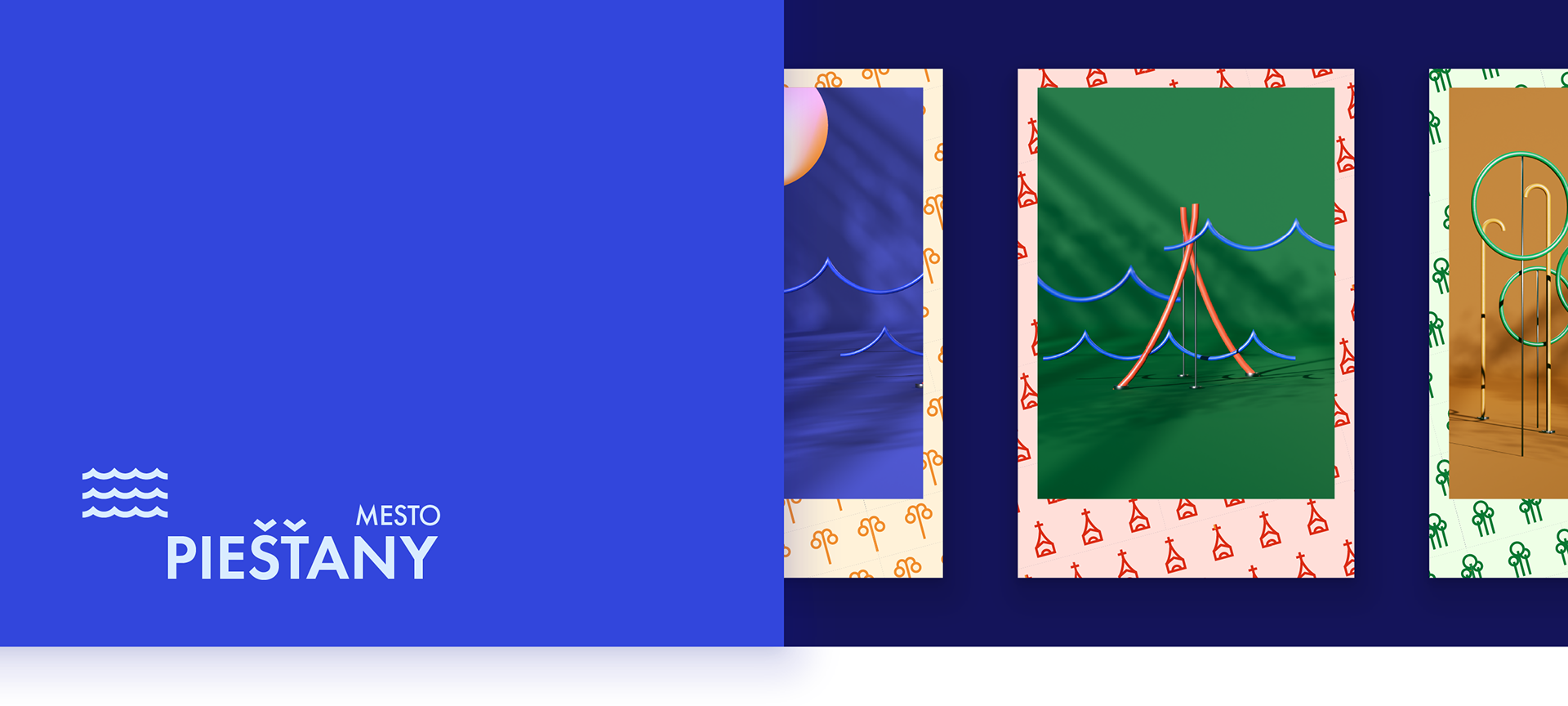 mission — full-coverage branding to the resort of Piešťany, Slovakia
design & execution — Karolína Hajdinová & Yotam Guttman

Ego's proposal, submitted to the logo redesign competition of the resort city Piešťany in Slovakia.
Our logo offers an original symbol system, reflecting known sights and characteristics of the resort and town, the locals take pride in.
While the logo may vary in colour and feature different symbols, the look remains consistent with the visual language we've created and promotes the richness that Piešťany offers to visitors.